Commerce Wellness – January 2023
---
December 29, 2022
PEHP wants you to "design-your-own wellness" in 2023. PEHP is launching a new Wellness on Demand program in January that lets you choose your own personal journey to better health and well-being. Instead of following PEHP's set calendar of monthly challenges, you can choose what you want to do from a menu of options. When you register for a Wellness Challenge or Move More Challenge, you will receive an email a week for four consecutive weeks with tips and resources to help you reach your goals.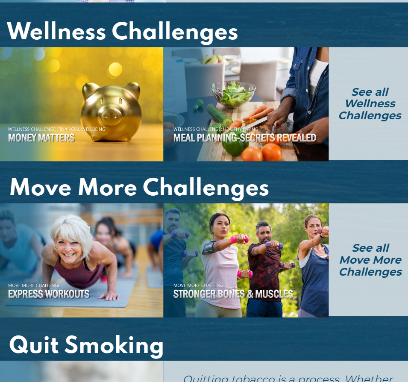 Online Class – Lighten Up
Learn key concepts that empower you to choose nourishing and satisfying foods through this eight week online course. This course will teach you tools to help you maintain a life-long healthy weight. The course runs from January 9 – March 3. Register here.
Wellness Webinars
PEHP has 35 Wellness Webinars on their YouTube channel. Learn about managing anxiety, healthy aging, and creating meal plans. Subscribe here.